In 2018, we hired an illustrator to recreate the incredible Bird's eye view of Phoenix painting, masterfully illustrated by by C.J. Dyer in 1885. You can see our original post here.
It's been three years. The Phoenix skyline has changed dramatically, continuing to grow month-after-month. Our hometown is looking much different these days. We thought it was time to dive back in and update the illustration for 2021.
Presented without further ado.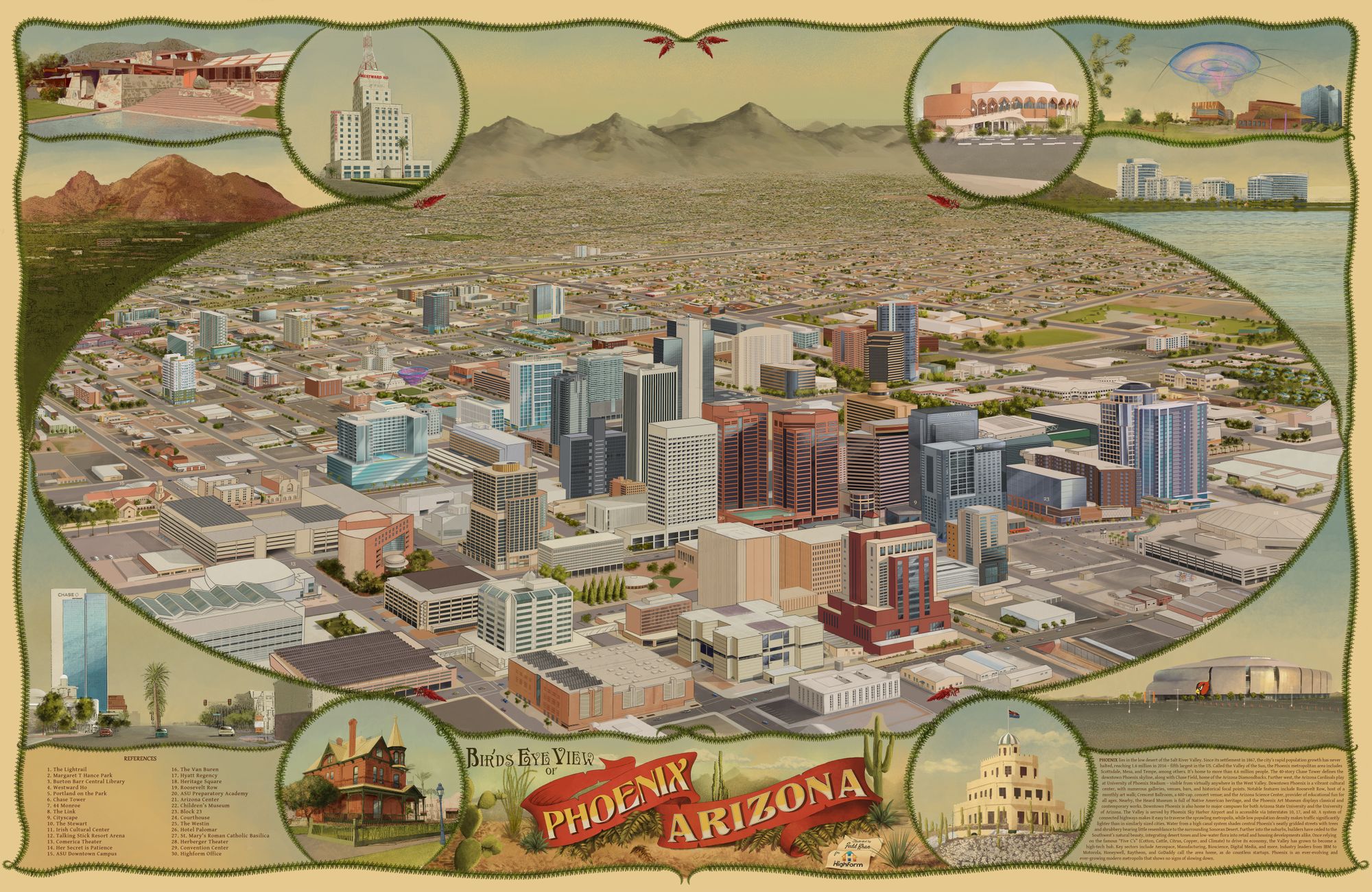 Over the years, we've had many people express interest in hanging our recreation on their wall. We've been considering setting up a shop to sell prints (at cost). If you'd like one, shoot us an email.