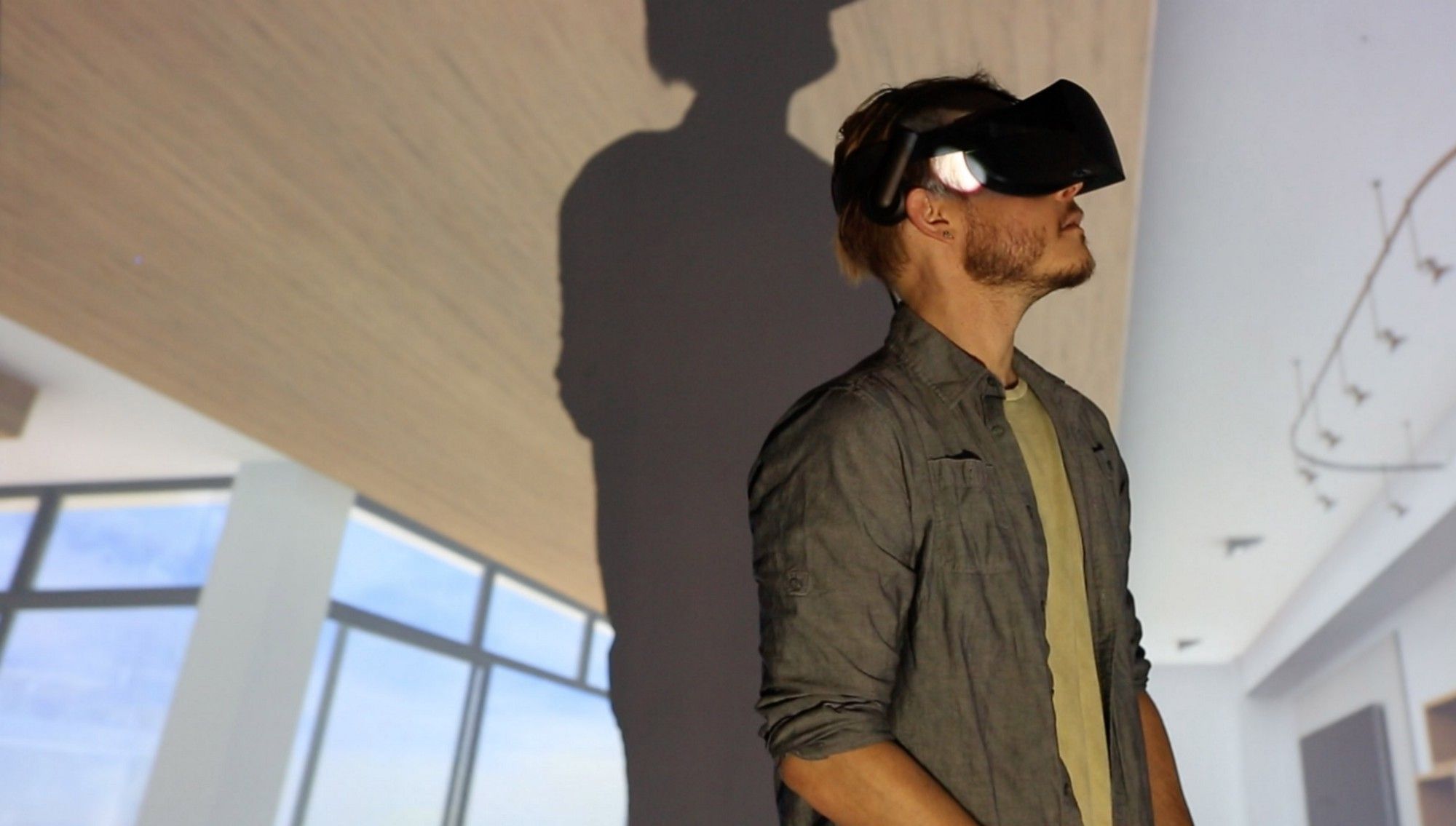 I was perched 200 feet above Phoenix, touring a beautiful new penthouse at Vernon Towers. On the bookshelf sat a colorful arrangement of self-help books and decorative trinkets. I stopped to take in each detail, enamored with the way the light reflected off the smooth curves of a vase. On my right was a book, Yosemite. Instinctively I bent in to get a better look and reached my arm up to 'lean' against the wall. I was met with dead air. An "oh shit" and a stumble later, I removed the VR headset and was met with a strange level of disappointment as I was back in my home office.
Of course, Vernon Towers was my own VR invention. The space that engulfed me on that first 'tour' did not exist. But it was far more real than I ever could have imagined.

Eight months prior I was touring the sales office for a new luxury condo development in downtown Phoenix called Portland on the Park. As we meandered the halls of their gorgeous new sales center, it became increasingly difficult to listen to my host. I could not prevent my mind from drifting into thoughts of the budgets required of such a build-out. It was complete with meticulously crafted kitchens and bathrooms, built to persuade buyers to make the largest purchase of their life without ever seeing their new home in person.
But it felt so antiquated. How was there not a better way to let potential buyers tour condos before they were complete? How has technology not reinvented this wheel?
Enter virtual reality.
---
We searched the world over, interviewing candidates who shared our passion and could fill in the skill gaps we needed to bring a beta VR product to life. In the end, we found a team of game developers and 3D designers who shared our devotion to ease-of-use and architectural realism.
We spent months painstakingly testing a multitude of environment experiences, control/movement theories, light mapping techniques and more. We knew that the end software needed to be reasonably priced, easy to deploy and use, and most importantly, beautiful.
Our VR suite gives potential buyers abilities that no other tool on the market can, including the ability to design their unit in real time with on-screen finish selectors, true-to-life views out of every window with accurate lighting, day and night, so buyers can turn lights off and on, to experience how the unit really looks and feels.
---
How does it work?
The process starts with your multi-family project's AutoCAD files. 3D and Unity artists construct each floor plan, furnish them, add an unmatched level of detail, and use your finishing options to build texture customization models for flooring, wall color, lights, appliances, and any other feature that you allow your customers to choose.
A certified aerial imaging specialist captures 360-degree views of your job site at 20-foot height intervals. These images are compiled and fed into the final VR software so that each unit can have an accurate floor-level view.
A major roadblock we needed to overcome was the complicated nature of the software necessary to run VR experiences. Running these programs requires beefy computer setups to prevent lag or downtime. To overcome this, we built a proprietary app which allows sales managers and agents to control the entire platform with just the tap of a finger. This allows the hardware to be hidden away and never touched again after installation. The VR app gives sales staff all the control they ever need to launch VR experiences, watch live as buyers tour units and make design changes, automatically record their design choices, and move them between units as they wish.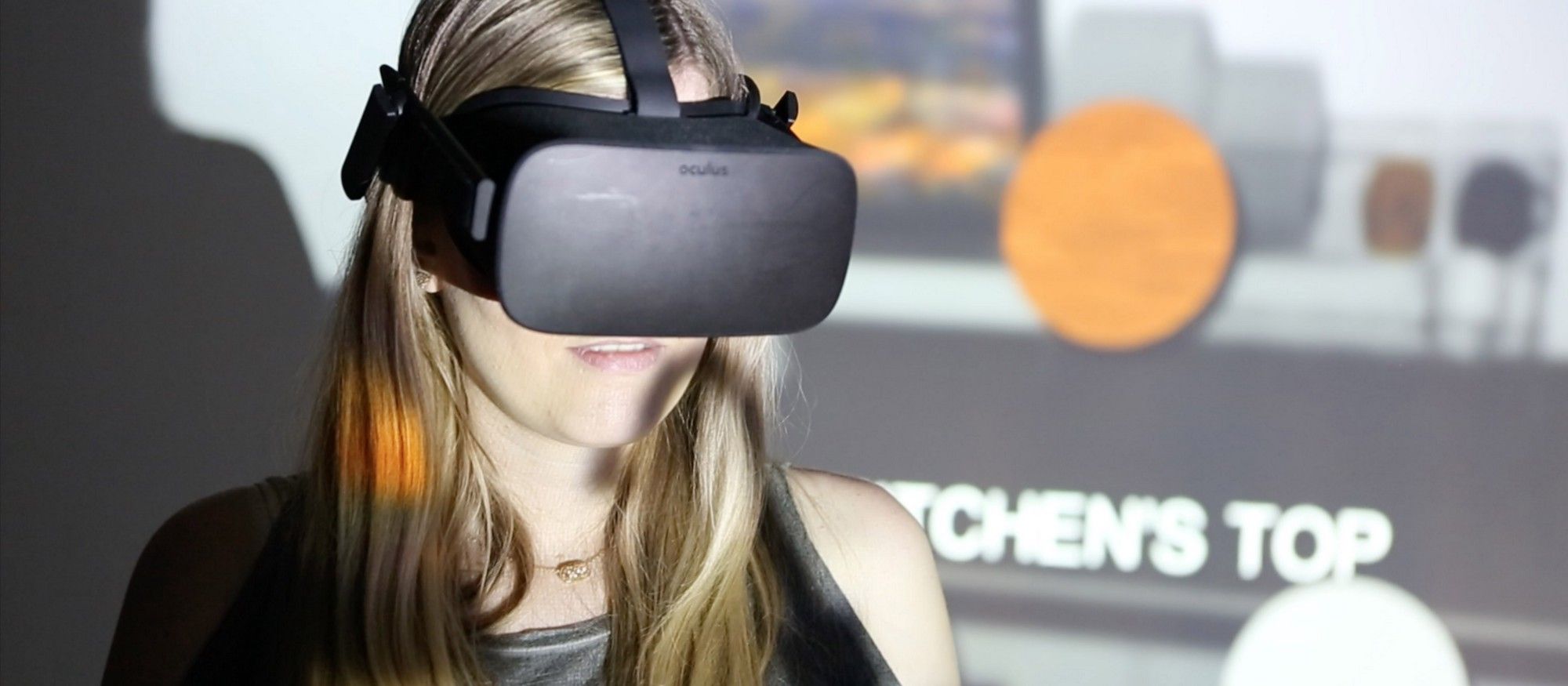 There are three distinct reasons why it is inevitable that VR will disrupt multi-family sales.
1. Buyers can design their own dream unit.
VR allows for a deep level of instant interaction. Buyers can, with the flip of their wrist, watch spaces transform in front of their eyes. Countertops, flooring, walls, fixtures, and more can be changed at their whim.
2. Views are one of the largest selling points for condos.
Buyers report that the desire for impressive views consistently tops the list of reasons they choose multi-family over single-family homes. Currently, pre-build sales tactics lack any effective way of conveying unit-to-unit views.
3. Spatial awareness trumps all.
VR truly implants you within the space in which you're touring. Allowing you to sense things you never thought possible. Experience room layouts, ceiling heights, furniture layout possibilities, and more.
---
What does the data tell us?

Innovation is about more than just overall possibilities, it's also about cost and time. We knew that for VR to capture the attention of multi-family professionals in any meaningful way, it had to not only be 'cooler', it had to be easier, cheaper, and quicker than any other sales tactic.
To this end, we polled professionals in our marketplace and compiled the results.
Our research shows that VR can be deployed for roughly 1/3rd the cost and time of a sales center. Additionally, buyers were 36% more likely to purchase a condo using a VR tour experience.
In short, adding virtual experiences to your sales program is cheaper than building a sales center, can be up and running significantly quicker, and is more likely to convert leads to qualified buyers. Not to mention arguably the most important point of all: it's just plain fun.
---
Interested in crafting a VR experience for your development project? Let's chat.