For all the talk among residential brokerages of innovation and cutting-edge marketing methods, there exists a great, largely unspoken problem. A 2016 survey done by the National Association of Realtors sums it up: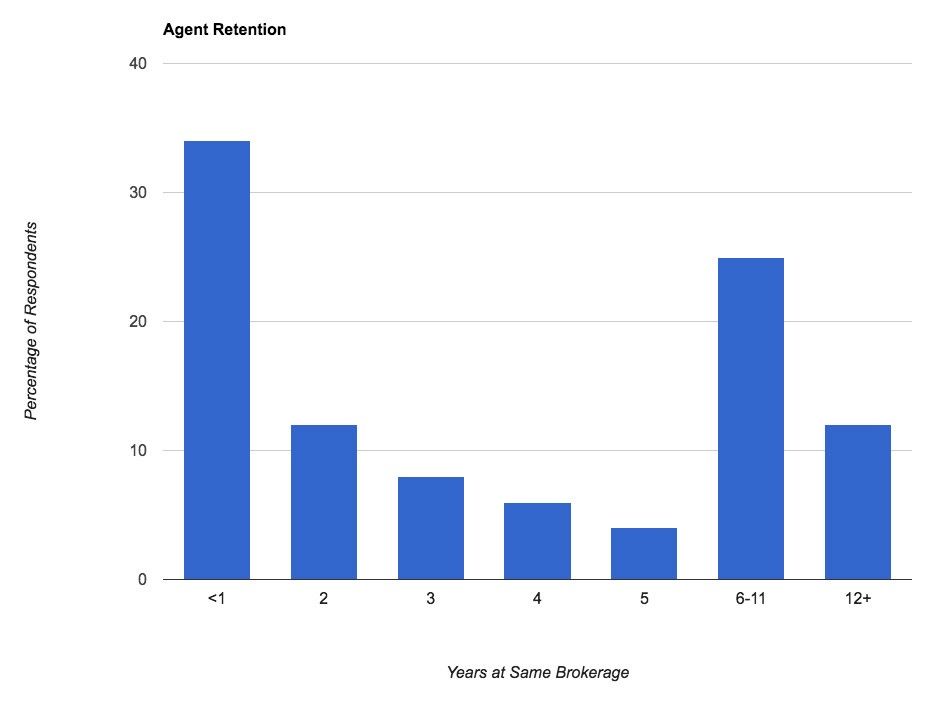 Nationally, 34% of agents polled had been at their brokerage for less than a year. The largest single block of respondents.
The modern real estate agent is thirsty and nimble. They have no desire to stay at a firm just because it's convenient. However, start-up brokerages like Compass are eclipsing this number (they have a staggering 99% retention rate!) and bringing entirely new meaning to agent success and happiness in the process. Companies across the industry spectrum are evolving in their efforts to please staff and real estate is definitely not immune to these changes.
---
Over the years, we've spent countless hours helping high-producing movers and shakers switch brokerages. There are two common themes, both of which are easily solved with intelligent technology.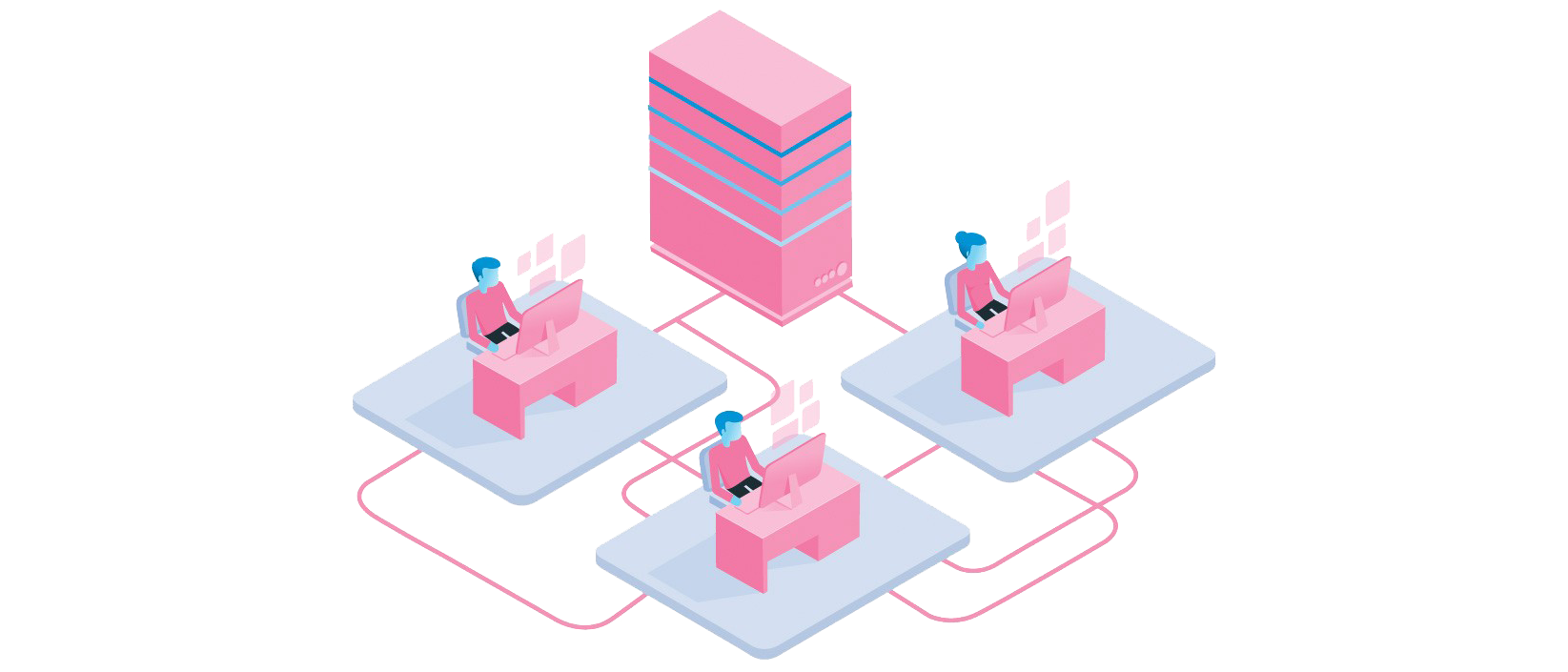 1. Resources
There's an age-old mantra among brokerage CEOs and DBs that abundant leads and better splits are the single most important thing to their agent-base. Wrong.
Generally speaking, your agents know they need to work hard to convert their sphere into actionable buyers and sellers. Further, they are completely fine with paying higher fees to be a part of an effective, elite, and truly helpful brokerage. Our research has shown that agents are actually in favor of their brokerage taking a bigger cut of their income in the name of more efficient resources.
This presents a fundamental gap between what the agent is actually looking for, and what the broker is pandering.
Agents want to spend more time in the field, working with clients and closing deals. Use technology to fill the frustration gaps.
1.1  Print Marketing Generators
Nothing will help drive adoption of your brokerage's intranet/back-office system like auto-generation tools that allow agents to seamlessly produce marketing collateral on the fly. Imagine a system that instantly pulls your listings from MLS via RETS and auto-generates marketing packages for everything, based on location and list price. Imagine giving your agents the ability to auto-generate listing presentations complete with home valuation and photos, just by inputting a property address. Unfortunately, what I'm describing here is achievable only through custom methods, as no SaaS product exists to address this need. However, companies like Highform can produce fully custom backend experiences like this for your agents. Fine tuned just for you.
However, if you're looking for a quick, hit-the-ground-running option: We recommend Canva. They provide tons of prebuilt templates which can be quickly populated and printed.
1.2  Web Marketing Automation
Imagine; an entire web platform that feeds off itself to build client relationships and nurture leads for your agents without anyone ever having to lift a finger. An SEO strategy fine-tuned to the point of thousands of unique hits daily and tens to hundreds of sign-ups — all this traffic being tracked to learn exactly what the lead is looking for and what hang-ups they have. A drip system auto-generating lists and content and delivering it to these users in real time, with meaning and personality. We've done it, and you can too.
Now, to be entirely honest, these in-depth custom systems take time and money to build. However, for the startup brokerage on a budget, there are low-cost solutions that can help bring these concepts to life.
MailChimp: The industry standard in easy-to-use newsletter and drip email automation. You're limited by a template system and a "one size fits all approach", but their platform will do you well with a light learning curve.
Intercom: When plugged into your brokerage and agent sites effectively, Intercom becomes a powerhouse in lead nurturing. They have multiple tools that make it easy to automate reach-outs to your visitors and databases.
1.3  Easy-to-Use CRM
In my opinion, the best CRM ever made is Highrise. Being that its primary user base is in tech-centric industries, most real estate companies have never explored it. Yet, it is dead to rights, the easiest to use CRM available. It strips all the fluff and gives you a truly useful and, dare I say, fun experience.
Our internal results show that giving and training your agents on proper CRM use is the single greatest lead generation tool possible. Rather than purchasing dead leads from Zillow and the like, enable your teams to convert their current lists into actionable clients.
Empower your agents with automated workflows through intelligent tech solutions. Once they're married to a brokerage on every level, the relationship is for life.
---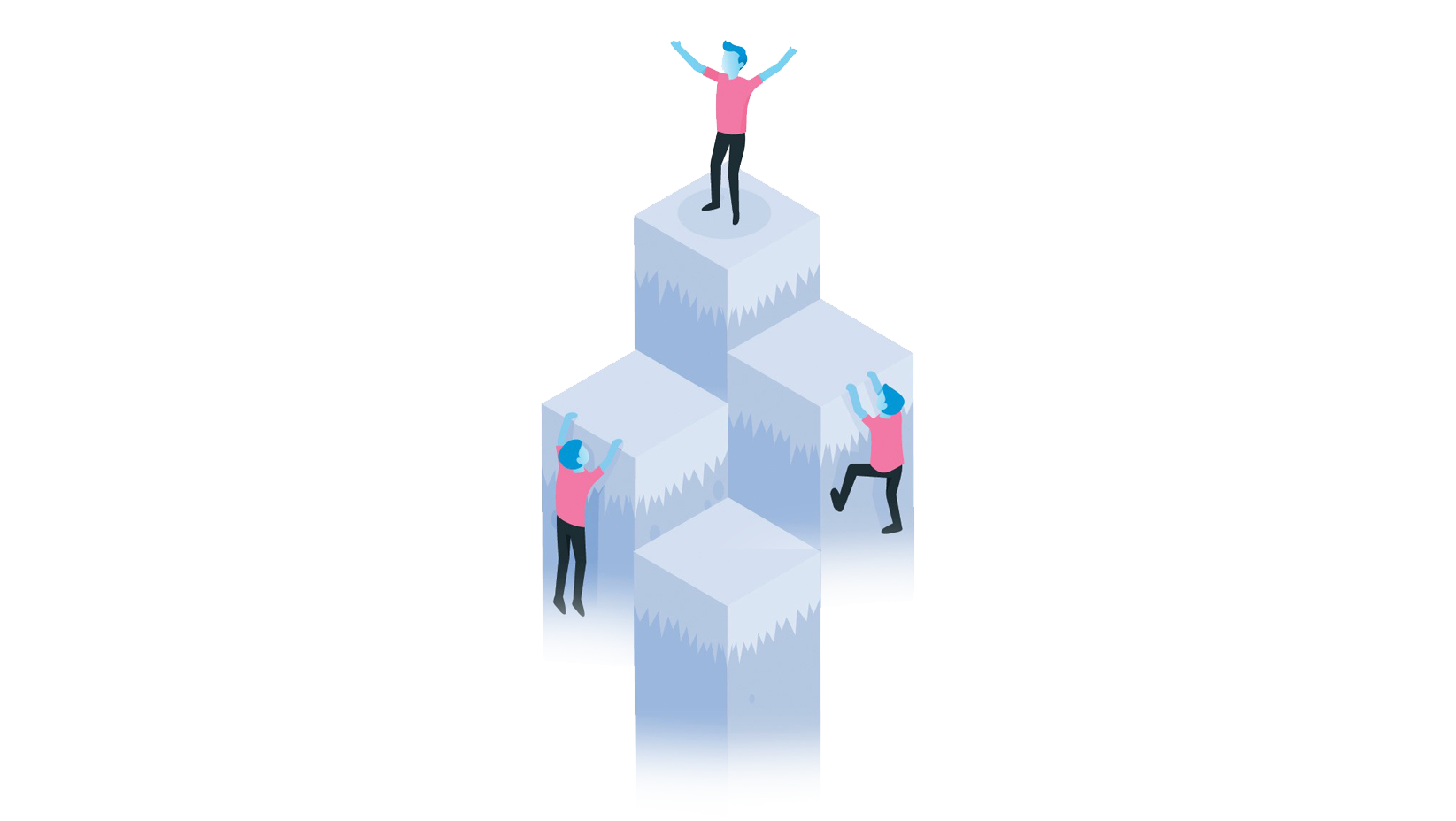 2. Camaraderie
We all remember the brokerages of old. A TV or poster-board in the break-room tallying up each agent's production numbers for the month. If you are still doing this, let me be perfectly clear: Stop immediately.
Competition on these levels fuel disdain and fails to effectively produce results among new agents. Instead, focus on bringing your people together and building a culture of helping those at the bottom, rather than only awarding those already on the top.
The easiest way to increase sales is to focus on team-building, and many tools for helping your teams to connect are already in use.
2.1  Social media can create social teams.
If you own or operate a brokerage and don't have a private agent group setup on Facebook, start one right away. Alternatively, similar groups can be created on platforms like Basecamp, which we'll discuss below. Giving agents a platform to connect is a powerful tool for creating bonds and indirectly providing motivation.
These tools become automated in their own right. Empower your agents with a fun, social environment, and team-building events will begin to schedule themselves. Sponsor weekly happy hours or nights out and allow the agents to control the dialogue.
This gives your teams the ability to interact in real time, putting your heaviest hitters on the same playing field as the newcomers, allowing for pick-up brainstorming sessions to occur out of nowhere, and ending late-night agency question phone calls to your DB.
2.2  Use team-based project management software.
Basecamp is one of the most powerful management tools we've ever experimented with. It's made by the same great team behind Highrise, mentioned above, and we use it in-house at Highform.
I don't take the word 'powerful' lightly here. I mean it. And for one simple reason: adoption. Our project teams often span cultures and countries. Nothing has brought all of us together around one, easy-to-master tool like Basecamp. And the more we use it, the more we see endless implications for the modern brokerage.
Basecamp, like most project management software, allows you to track progress on projects and tasks among your entire team. It could quite easily replace modern transaction management software. But it goes deeper. It has engaging tools that allow you to set up check-ins with your teams. Friendly daily questions to solicit feedback and discover how various staff members are doing. This allows your executive staff to easily measure how projects are going, where agents are falling behind, and how staff is feeling overall.
The entire platform is flat rate, regardless of team size, and packaged within an unbelievably 'friendly' user experience. Try out their free demo today.
2.3  Training is broken, but can be fixed.
The oldest method in the brokerage book of how to get your team together: sales meetings and trainings. However, these have become so trivial and commonplace that we often fail to realize the potential housed within this age-old institution.
Keeping your agents up to snuff on the latest trends, best practices, and laws are important. But trainers and teachers are failing to get in line behind innovations as they occur. Here in the state of Arizona, I am not currently aware of a single licensed course that accurately portrays the truths of the technology landscape for real estate. Don't even get me started on SEO classes for agents I've witnessed… It's like they're straight out of the 2002 web handbook.
Find someone outside of your standard realm and reach to give your staff a truly unique and powerful perspective. Don't trust the local title company to be up to speed on the latest trends. We always recommend thinking a bit more outside of the box. Invite a local marketing agency, web design house, or tech startup to speak about their experiences. The overlap in relevancy will likely surprise you and be far more relevant than any 'approved' course will provide.
---
Highform can help you efficiently develop and transition your brokerage into an agent-centric powerhouse. Interested? We'd love to chat.